Day 3 – Tuesday, March 28, 2017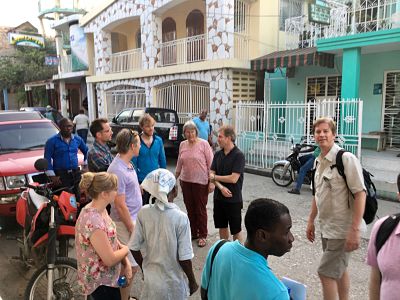 The teaching schedule now started in the mornings, from 8:30 am to 12:30 pm, with the bus picking us up early to take us to the school.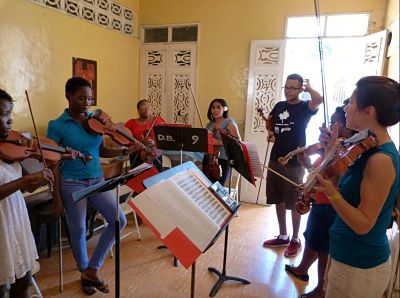 After teaching, we were free to stay in town for lunch, or to return to the hotel for beach activities or rest. Meanwhile, Janet had been driven all the way back to Port-au-Prince to welcome Maestro Thierry Fischer. Violist Roberta Zalkind had had a chamber music concert on Monday in Salt Lake City, so she and Scott Harrison, teaching a music management course also arrived Tuesday.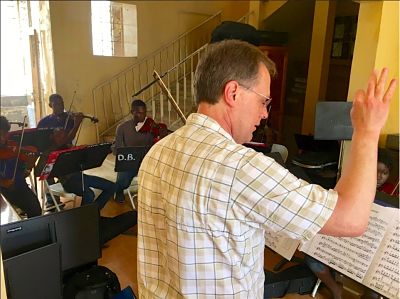 The three plus Janet took a 5 seater plane from Port-au-Prince in time for Fischer to conduct the afternoon full orchestra rehearsal.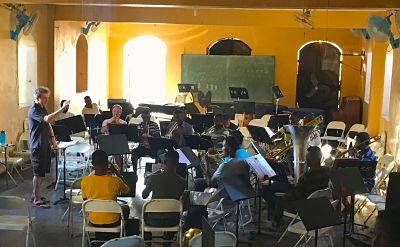 Utah Symphony trumpet player, Jeff Luke had arranged a Gabrieli piece for large brass ensemble, to be rehearsed that afternoon and conducted by Fischer.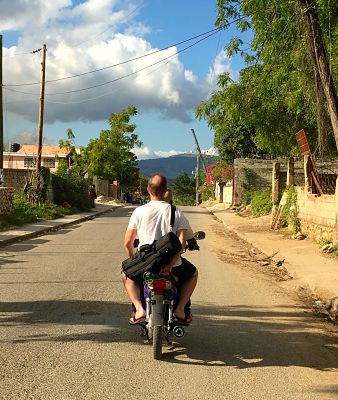 Jeff hopped on a motorcycle taxi (moto) to the school and watched some of the rehearsal with the maestro.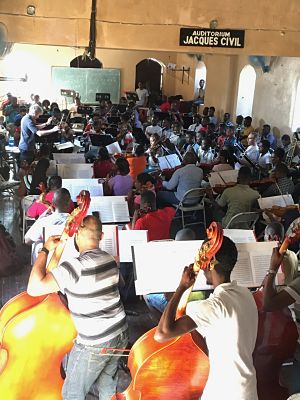 Maestro Fischer at his first rehearsal with the orchestra, working on Beethoven 5.
---

Day 4, – Wednesday, March 29, 2017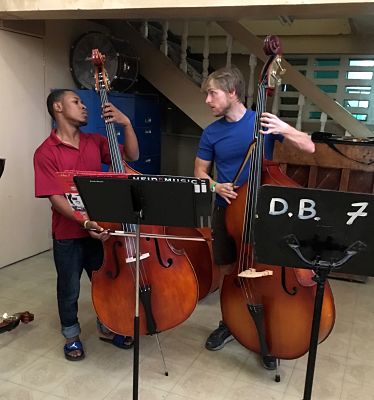 The morning was once again dedicated to sectionals, technique class and private lessons as each instrument group got to know their Utah Symphony coaches better, and the coaches grasped and addressed the technical issues and challenges for the students.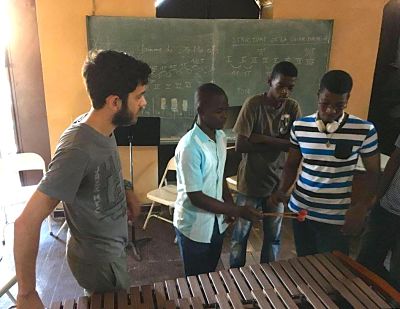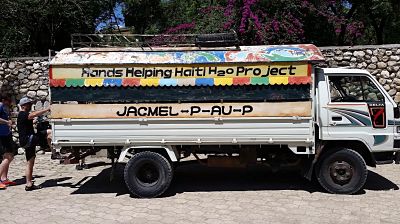 In true Haitian style, it became clear at the last minute that a tap tap (a covered pick-up truck with wooden slats for seats) would be available to transport us to Bassin Bleu and back for an afternoon faculty outing.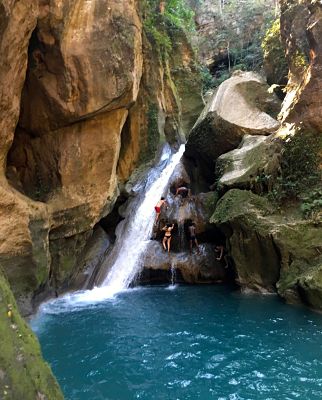 The musicians thoroughly enjoyed the natural swimming hole despite the rustic transport.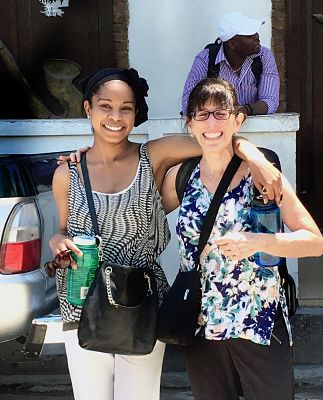 The viola faculty have assembled: Whittney Thomas and Roberta Zalkind