Sixteen members of the Utah Symphony and our Music Director, Thierry Fischer, traveled to Haiti to work for one week with 113 of Haiti's most dedicated music students and teachers. In association with the American non-profit BLUME Haiti (Building Leaders Using Music Education) this group would collectively create the first ever Haitian National Orchestral Institute. The colonial seaside town of Jacmel, Haiti was the setting for this meaningful and groundbreaking week.
Day 1 – Sunday, March 26, 2017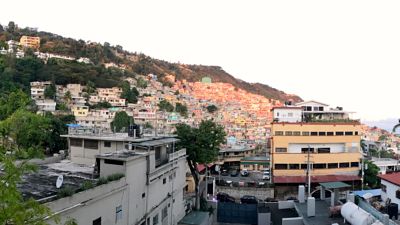 Many of us took red eye flights immediately after finishing the all-Bach concert at Abravanel Hall. After various layovers, the musicians arrived in Port-au-Prince where an arranged shuttle took us to Hotel Kinam for a one-night stay before our 15 minute long charter flight with Mission Aviation (doesn't fly on Sundays) to Jacmel the next day.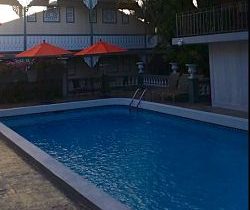 ---
Day 2 – Monday, March 27, 2017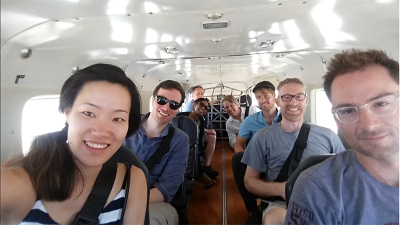 The hotel shuttle took us through the winding streets of Port-au-Prince to the charter flight section of the airport where every piece of luggage, passenger, and carry on was weighed with care. We had booked a nine seater plane to fly us in two shifts. Upon arriving at the small landing strip in Jacmel, Janet Anthony, the president of BLUME Haiti, greeted us.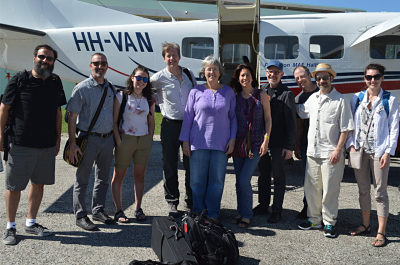 The bus that we had hired for the week (for student and faculty transport) took us to the hotel. When the whole group had arrived in Jacmel, we were bussed into town to greet the whole student orchestra briefly.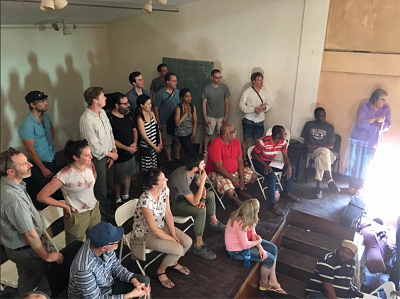 The 100 plus music students had already gathered in Jacmel from all parts of Haiti, and were already rehearsing with Haitian conductor, Canes Nicolas, in preparation for Thierry Fischer's arrival the next day.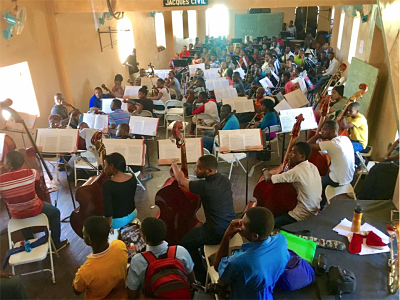 After lunch, the first session of teaching (sectionals) began. Afterwards, the faculty had dinner together at Hotel Florita, an historical coffee merchant house in the historic downtown district on a cobblestone street.